Professional Speaking
Book our Director, Gina, to share one of her uplifting, and educational keynote presentations to your staff
We are represented by Champions Agency
Champions Speakers is an industry-leading speaker bureau serving international clients in 66 countries worldwide. Their expertise puts them at the forefront of the marketplace where they specialise in providing many of the world's most influential after-dinner speakers, sector-specific specialists, event hosts and corporate entertainment.
Gina Buckney, Director and Speaker at YPAYP – "We have chosen Champions Speakers to represent us, as we love there ethos, the fact that they are a family run business, and to be with an agency that also represents some of the world greats, and people I personally look up to such as Tony Robbins, Les Brown, Karen Brady, and Richard Branson, is an honour".
To book Gina for any of her keynote events please contact Chris – CTompkins@championsukplc.com
Keynote Speaking Topics
Gina can work with your organisation to create a tailored presentation, or she has a number of keynote presentations which you can choose from. These are:
Gina is a Professional Speaker who focusses on Motivation and Education
Gina is committed to giving her clients an experience at her speaking events, through the use of practical exercises. The sessions can be delivered face-to-face, or virtually.
Most of Gina's clients are corporate organisations, as she can easily understand their needs and often tailor sessions to suit. Coming from a corporate background, she can draw upon her career experience to share success stories and challenges to inspire others. Gina has led teams globally of over 450 staff and managed combined budgets of £500m during her working career, so she has a wealth of content to share. To learn more about Gina, click here.
She loves to talk about many topics, but with a decade of experience under her belt, she is incredibly passionate about educating people how Mindfulness, and Meditation can help transform organisations and make for happier, healthier workforces. If you are interested in this topic, contact us today to discuss the Mindfulness Matters Keynote Experience.
A hot topic in today's marketplace is Diversity and Inclusion in the workplace
Gina explains why it is critical organisations understand its importance. She can share real-life stories of inspiration, with her ethnic background, and a career working in heavily male dominated environments, such as IT, and Engineering. She has faced challenges she had to overcome but is grateful to have worked for leading UK organisations, who have supported her growth and background. This has allowed her to forge forward to achieve great things for the organisations she has worked for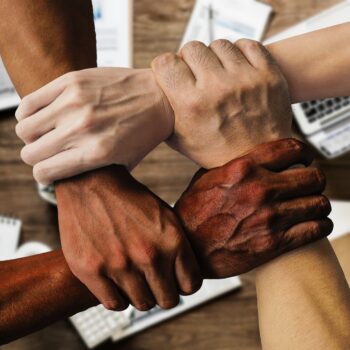 Our Director has Featured in the press for her keynote speaking slot entitled 'Becoming The Champion In Your Life'
This presentation focuses on taking ownership for one's life and becoming the best version you can be. Our Director, Gina, has different levels of this presentation, adapted for the audience.